The best reference is our customers success
We implement Identity Management projects for leading companies and institutions throughout Europe. Our customers rely on the know-how of our highly specialized employees. We work across industries and, above all, independent of manufacturers. This enables us to design individual solutions and products for each of our customers. Adapted to your processes and infrastructure, we implement these in close coordination and cooperation with the companies' IT managers. We optimize IT processes and create secure and sustainable systems – efficient, economical and smart!
Move your mouse over the customer logos to find out more about some of our projects.
Consulting for the migration from Control SA to SailPoint IdentityIQ
Consulting during the migration from Control SA to SailPoint IdentityIQ: migration concept, system set-up, load tests, connection of critical resources, requirement definition and support.
Project and implementation:
1.700.000 users
16.000 roles
3.000 applications
Consulting
Architectur
Definition of needs
Optimization of IT security with focus on compliance in authorization management
The project, optimisation of IT security with a focus on compliance in authorization management, was set up by the Board of Managing Directors of DZ Bank as part of its extensive portfolio in the areas of compliance, bank security and information architecture.
KOGIT implements the requirements of the authorization concept from the internal departments with SailPoint IdentityIQ. After a pilot in 2012, the comprehensive project was realized in 2013/2014.
Project and implementation
4.150 internal users
700 external users
Up to 150,000 users via portal in about 750 rolls
Approx. 60 applications
SailPoint was chosen to ensure rule management, automation and the avoidance of media disruptions..
Migration Legacy IDM (Oracle Waveset)
Identity Lifecycle Access Request with SOD and other controls
Complex Role Lifecycle Management
Risk Management Manager and Role Composition certification
Mover certification
DZ Bank has signed the maintenance contract for SailPoint IIQ with and through KOGIT. This allows us to offer 1st and 2nd level support. Due to the implementation tasks at DZ Bank we know their environment very well and are able to process the inquiries quickly and competently. If required, we pass them on to the manufacturer in a qualified manner according to the requirements (3rd level support, development, defect handling, RoadMap).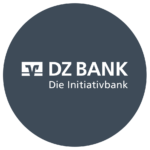 Support during production start-up for SAP IdM 7.2-SP09 setup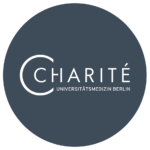 Migration from OIA/OW to SailPoint IIQ.
Since the manufacturer no longer offers support for the OIA/OW platform in use at ivv GmbH, and in order to meet the increasing compliance requirements, ivv intended to migrate to SailPoint IdentityIQ. KOGIT supports ivv with consulting, conception, implementation and testing on the basis of the product SailPoint IdentityIQ 7.x.
The project will be implemented in 4 steps:
1. Identity lifecycle and reading connection
2. Roll import and roll lifecycle
3. Authorization lifecycle, provisioning and recertification
4. Deconstruction OIA / OW
Phase 2 was successfully completed in autumn 2018 and the implementation of phase 3 has already started.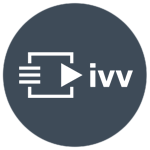 Requirements analysis and definition of an IAM program, concept, support and implementation.
The aim of the implementation is to automate user administration as far as possible and to increase security, reduce outliers and improve data quality.
Project and implementation:
20.000 users
80.000 authorizations
300 Roles
50 connected systems
Connection of Active Directory and MS Exchange
Connection of Unix HPC Clustern
Connection of all existing SAP systems
Upgrade from SAP NW IdM 7.0 to 7.2
Password reset mechanism (self-service)
Process for enforcing system-wide password policies and password lifecycle.
Requirements analysis
Requirements Definition IAM Program
Implementation
Care and maintenance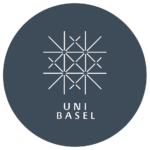 Installation and implementation of SailPoint IdentityIQ
The Bank für Sozialwirtschaft had planned to introduce an IGA solution in order to automate short-term recertification of user authorizations in accordance with audit requirements, to be able to quickly recertify user authorizations and in an expansion stage, to be able to manage users' access authorizations to the company's data and applications more efficiently, transparently and audit-proof in the future.
In addition, the IGA solution should make it possible to identify risks before they arise and to exclude or at least minimize them through organizational and technical measures. BfS decided to implement SailPoint IdentityIQ as the new solution. KOGIT took care of the installation and implementation of the solution in 2 phases:
Phase 1: Recertification of access rights on the most important systems
Phase 2: Active management of identities and authorization assignments as well as extension, expansion and optimization of the solution implemented in phase 1.
BfS also actively uses the KOGIT plugins for IdentityIQ:
SOD Matrix Plugin
IIQ History Plugin
The project was successfully completed in autumn 2018. Currently KOGIT provides the Solution-Support-Service for BfS.
Phased IdM migration from Sun Identity to SAP IdM 8.0
TU Dortmund intended to replace its current IdM solution (based on SUN Identity) with a solution based on SAP Identity Management. KOGIT supports the migration project with professional and technical consulting, conception and implementation.
The goals of the project are:
Development and implementation of SAP IdM version 8.0
Transfer of the still existing UniMail IdM functionalities into the new SAP IdM
Connection of source and target systems
Realization and optimization of existing processes
Development of new components and services
Transfer of user administration for SAP ERP systems to SAP IdM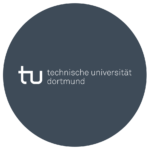 Introduction of the SailPoint IAM solution IdentityIQ
Deutsche Börse Group started the migration to SailPoint IdentityIQ in 2016. KOGIT has been supporting Deutsche Börse since mid 2018 with the system renewal and professional implementation of IdentityIQ, as well as the efficient connection of further applications.
Subject of the consultation and configuration are the following service components:
Technical coaching
Consulting, concepts and best practices
Implementation
Onboarding
Support in quality assurance of the implemented functionalities
Advice on planning and implementation of the planned application connections
Support with project management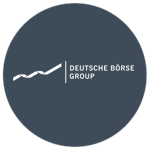 VWFS AG plans to introduce an IAM solution on the basis of SailPoint IdentityIQ, including a dashboard for data quality in the IAM system. To do this, it was first necessary to check the minimum requirements for data quality and to display the current quality statuses.
KOGIT supports the customer in consulting, configuration, implementation and commissioning.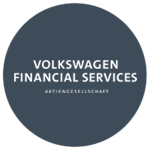 Optimization and enhancement of SAP IdM
The customer uses an Identity & Access Management solution based on SAP IdM.
In the future, the following topics are to be newly prepared or optimized:
Revision of a part of the employee re-entry process
Configuration of the maintenance mode for IdM 8.0
Release process of the "Overlapping Assignments" and
AP roles/privilege management
KOGIT supports s.Oliver in the implementation of these topics.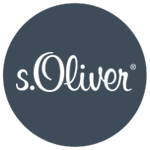 First KOGIT customer for SailPoint IdentityNow.
The customer intends to introduce the Identity and Access Management solution IdentityNow by SailPoint Technologies. KOGIT takes care the installation and implementation of IdNow, carried out in 2 phases. The scope of services includes:
Kickoff & Documentation
General Configuration
System connection (Source)
Authentication IdentityNow for End Users
SSO & Password management
Self Service Portal
Identity Lifecycle
Authorization and Role Model
Operational support/support
Requirements analysis and definition of an IAM program, support and implementation.
Introduction of SAP NetWeaver Identity Management 7.2 at Bericap to simplify and automate user administration. SAP Rapid Deployment Solutions was used as the basis. It replaces an Excel-based tool for user and authorization management for centrally administered systems, in which users and the groups assigned to them are managed. The system environment at Bericap consists of several country-specific MS Active Directories (AD), of which the German AD has a special role: users with group-wide tasks are created here. MS Exchange is linked to this AD instance on which employees in Germany have their e-mail accounts. The email is sent via an external provider who provides an email service based on Squirrel. The system environment also includes SAP ERP, SAP BW and SAP Portal as well as a SharePoint Service.
Project and implementation:
1.500 users
30 Roles
7 Applications
Requirements analysis
Architectur
Consulting
Requirements definition IAM-Programm
Implementation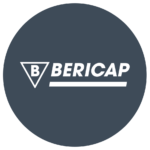 Introduction of an Identity Access Governance solution
Bankhaus Metzler introduced an IAG system to ensure more efficient, transparent and audit-proof administration of user access authorizations to the company's data and applications. KOGIT supports Metzler in this project in consulting, conception and implementation on the basis of SailPoint IdentityIQ.
The following functionalities are achieved:
User-friendly GUI
Access Request Management à la Online Shop
Role management
SoD control
Access Certification
Intelligence based on BI and warehouse technology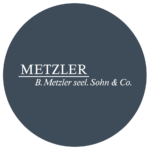 Introduction of SailPoint IdentityNow
The customer planned to implement SailPoint's cloud-based solution IdentityNow. In phase 1 KOGIT currently supports the customer with the following topics:
Automatic HR interface for the regular transfer of master data changes
The IAM Core processes for Joiner and Leaver
Automatic connection of the AD interface and top systems
Standard Reports and Reconcillation
In addition, we provide support during implementation and productive use, including migration of the necessary master and authorization data, as well as during the stabilization phase and the documentation of processes and architectures.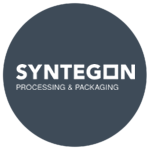 Learn more
We provide manufacturer-independent consulting and design individual IAM solutions for your company.
Introduction of SAP Netweaver Identity Management
Prozessdefinition und standardisierte Test-Szenarien
Aufbau Testlandschaft
Anpassung und Ausführung von HCM-Schnittstellen, Rückkanälen, Konnektoren für Active Directory
Process definition and standardized test scenarios
Structure of test landscape
Adaptation and execution of HCM interfaces, return channels and connectors for Active Directory
Provision of UI masks for administrators
Performance of tests
Productive deployment
Implementation
Project management
Consultation
Transfer of know-how
Documentations
Support after commissioning
Support Service IdM
Marquardt uses an IAM solution based on SAP. The productive operation of this solution requires experienced support personnel to support the system administrators and perform maintenance activities. KOGIT provides Marquardt with this support service.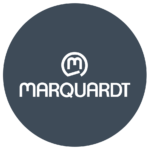 Conduction of a GAP analysis to assess the maturity of the existing system
Within the framework of a solution-agnostic GAP analysis, the customer wanted to evaluate the maturity level of the existing IAM approach in comparison to the current state of the art in companies of comparable size. In an As-is-Analysis, the individual components of the current approach were evaluated and assessed by KOGIT, together with the IT managers of the customer. Subsequently, a first proposal for the set-up and the course of a possible IAM follow-up project was developed and presented to the customer. For the GAP analysis the following questions were considered in particular:
Where does the client stand today in the area of IAM and how is the maturity of the current approach evaluated?
What gaps do the individual building blocks in IAM have compared to the current state of the art?
Where is there an urgent need for action?
What is the recommended approach for an IAM project?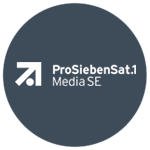 Introduction of SailPoint IdentityIQ
The client intends to introduce a new centralized, standardized and automated IAM infrastructure and related processes and policies through a dedicated IAM program. The growing complexity of future business-critical issues such as Internet of Things, Cloud Adoption or Compliance make it necessary to further develop the current Identity Management. Sartorius AG has decided to implement the SailPoint solution IdentityIQ. KOGIT supports the customer in the conception, introduction, implementation and support of the solution.
The project is carried out in several phases. Project phase 1 has already been successfully completed. Phase 2 is currently being implemented.
The customer also successfully uses the KOGIT SAP OM Importer Plugin and the Solution Support Service of KOGIT.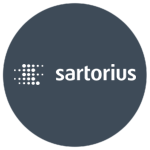 Dräger's goal was to select an IAM solution that could be used for cloud and on-prem applications with internal and external users. KOGIT took over the consulting activities for the decision proposal of an IAM solution for on-premise and cloud-based applications. This included:
Survey and documentation of the functional requirements for an IAM solution
Survey and documentation of the maximum expected complexity for role and authorization concepts
Creation of an evaluation matrix for IAM solutions
Coaching
Evaluation of the IAM solutions found in the market and the solutions currently in use
Creation of a decision template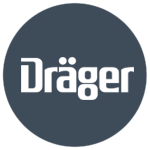 Upgrade SAP Identity Management to the Next Level
Stadtwerke Heidelberg is upgrading its existing SAP IdM system to the next higher support package. KOGIT takes over the consulting, implementation and know-how transfer for the development and production systems for Stadtwerke Heidelberg during the upgrade.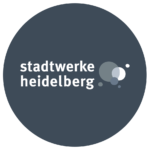 Requirements analysis and definition of an IAM program.
Replacement of the ZBV Central User and Authorization Management by the introduction of SAP NetWeaver Identity Management 7.2. With the new system the user administration can be further automated and simplified and also offers a promising expansion option with regard to further connection and expansion options. The new solution meets the increased requirements for an audit-proof and logged IDM system, which provides meaningful reports (audits) on the application and assignment of user authorizations in the connected IT systems, including approval workflows and role assignment. Harting's KGaA system environment consists of a series of SAP modules that are administered today via ZBV. The Harting Group comprises 30 companies worldwide. The system environment includes SAP ERP, SAP BW, CRM, SRM, APO and SAP Portal..
Project and implementation:
1.000 users
16 applications
Requirements analysis
Architectur
Consulting
Requirements Definition IAM Program
Implementation
Care and maintenance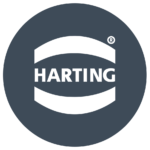 Solution Support Service for SAP Identity Management
The FRITZ EGGER GmbH & Co. KG uses an Identity Governance and Administration (IGA) solution based on SAP IDM. For the productive support of this solution the customer needs experienced support personnel. With the solution support service KOGIT supports the customer with questions, periodic maintenance activities and in problem situations to ensure the stability of the system.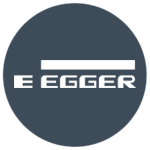 Building a SIEM environment
The customer needed support in setting up and adapting its SIEM environment, which is to be handed over to an external service provider after successful setup for operation. For this purpose, the stages development, test, pre-production and production have to be set up and configured.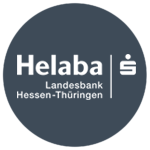 Implementation of SailPoint's IAM solution IdentityIQ
WIRTGEN Group Holding GmbH has introduced the IAM solution IdentityIQ from SailPoint in order to meet the increasing compliance requirements and to be able to manage users' access rights to the company's data and applications more efficiently, transparently and audit-proof. KOGIT has supported WIRTGEN by consulting, conception and implementation on the basis of the product SailPoint IdentityIQ with the following goals:
Regular certification of access authorizations
Recertification
Connection of target systems
Finalization of the user lifecycle, attestation and application processes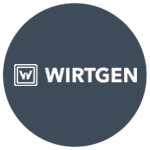 A central identity management system with worldwide access seamlessly replaced the old user administration system.
After only four weeks of parallel operation, the old system was switched off. The factors for the successful migration were a tailor-made architecture, a flawlessly maintained database and the competence of the system integrators, who took over the analysis and implementation.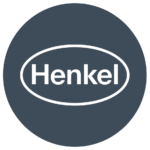 Migration of the existing user management system into the SailPoint IdentityIQ solution.
The Audi AG conducted a migration of the existing user management system to the SailPoint IdentityIQ solution. The SAP environment will be connected to SAP Access Control 10 (GRC) system. KOGIT provides the functions and detailed technical specifications as well as - in cooperation with SAP Deutschland AG - the concept for the connection implementation.
Project and implementation:
4.000 roles
Functional requirements
Technical detail requirements
Concept for ressourcen connection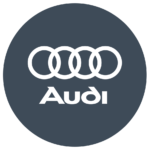 Solution architecture consulting
Solution architecture consulting, test design, implementation policies, Qualitätssicherung für den gesamten Entwicklungsprozess, Spezifizierung, Test Definition (use cases), testing.
Eingesetzte Produktlösung: SailPoint IdentityIQ.
Projekt und Umsetzung:
ca. 5.800 Benutzer
800 Rollen
50 Applikationen
Coaching
Qualitätssicherung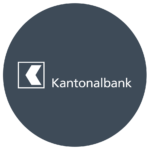 Connection of further systems to the existing SAP Identity Management System
TÜV Rheinland AG wanted to expand the existing SAP Identity Management System and gradually introduce a PAM system and an SAP ERP system (clients 010, 020, 030 and 033). KOGIT advised the customer and supports him in the implementation of the project.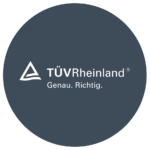 Anforderungsanalyse und Definition eines IAM-Programms, Support und Implementierung
Requirements analysis and definition of an IAM program, support and implementation.
Project and implementation:
3000 internal users
Requirement analysis
Requirements definition IAM programm
Implementation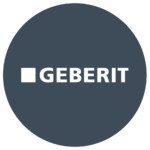 SIEM implementation and adaptation
The customer needed support in adapting his SIEM environment, as well as in connecting new event sources and creating correlations.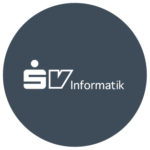 Automated assignment of basic authorizations for PC and mail systems based on leading personnel system
Design and implementation of the complete system as well as monitoring and verification of all awards by delegated coordinators. Long-term and sustainable solution support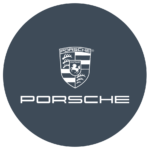 Demand definition of an IAM program, support, implementation and project management.
- ITSCare, as a service provider for the AOK Hessen, Baden-Württemberg, Rheinland-Pfalz/Saarland, has implemented the SAP NetWeaver Identity Management System with the following goals:
Acceleration of order processing
Improving quality in procurement and implementation
Optimization of workflow processes
Improvement of user friendliness
Simplification of the application and approval procedure
Maintain data protection and audit requirements
Standardization of access rights
The project was started as a pilot for the AOK Hessen and then rolled out in BaWü and RPS. The project was successfully implemented with SAP NetWeaver Identity Management. ITSCare, as an internal project team, will gradually take over the operation of the system on its own.
Project and implementation:
25.000 plus 10.000 functional mailboxes
2.000 roles
20 applications
- Requirements Definition for IAM Program/li>
Implementation
Customer trainings
Project management
Care and maintenance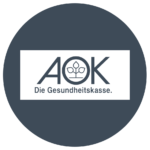 A 100% subsidiary of Allianz SE
KOGIT was commissioned by the Allianz subsidiary IDS with the goal of a compliance audit to increase security for the operative business. 8 million authorizations and over 2000 roles had to be migrated into an IDM system. A uniform and comprehensive role model, the assignment of data ownership including periodic access reviews and a classification of all data according to confidentiality were taken into account.
Deployed product solution: SailPoint IdentityIQ.
Project and implementation:
3,000 internal users
1,100 rolls
40 Applications
Migration Legacy IDM
Role Management (Role Mining, Generation of Entitlement Roles)
User Self Services Requests
Password management
Certifications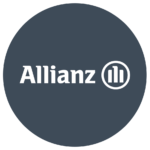 Preparation and Enhancement of an Upgrade to SAP IdM 8.0
KOGIT advised and supported Boehringer Ingelheim Pharma GmbH & Co. KG. during the preparation for the upgrade to SAP IdM 8.0. In this context we undertook the following tasks
Conception, development and completion of workflows
Support in completing the business role concept and technical implementation of the concept (as required)
Support for the expansion of already connected systems
Connection of further source and target systems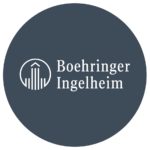 Requirement analysis and definition of an IAM program, concept, support and implementation.
Bechtle AG aims to implement an SAP system landscape which harmonizes and simplifies work by transferring the administration of SAP users to the "key users". By managing all SAP identities in SAP NetWeaver Identity Management, a new login scheme, the introduction of a new authorization concept and the replacement of SAP CUA (ZBV) by a more central tool, which can also manage JAVA systems, can be achieved
Central administration of user accounts using SAP HCM as master data source
Central password management
Use of business roles to simplify the application process
Audit-proof workflows and processes for assigning accesses and admissions
Workflow for mapping Change Management for business roles
Project and implementation:
6.000 employees
aus 69.475 SAP roles became 288 business roles
10 SAP types = 33 SAP systems distributed over 65 companies
Requirements analysis
Requirement Definition IAM Program/li>
Implementation
Care and maintenance
Standardized KOGIT support for SAP NW IDM